Amann Yenmet Metallic Thread 40wt 1000m
NEW- More colours coming soon
Yenmet metallic thread is specifically designed for today's high-speed industrial embroidery machines. It was developed to run similarly to regular embroidery threads at high production speeds without breaking, tangling or shredding  It is made from polyester/nylon (polyamide) wrapped yarn.
Continuous filaments made of trilobal polyester are a classic construction type for embroidery threads. The trilobal filament shape enlarges the light-reflecting material surface and ensures that the finished embroidery design has the desired gloss.
Yenmet is the universal machine embroidery thread for all brilliant and fashionable embroidery. The embroidery yarn is outstanding in colour and function and features excellent colour fastness. Moreover, AMANN's machine embroidery thread is abrasion-resistant, robust and shows perfect embroidery properties.
Mini King Spools contain 1000m (1094 yards). We recommend size 75/11 or 80/12 machine needles, usually Embroidery (SUK),  Quilting or Universal.
This range includes some additional and EXCLUSIVE OESD colours, so using OESD Embroidery designs can be fulfilled with perfect Yenmet colour matches for ALL your designs. 
We are currently building our selection of colours in this range. If you want to order a specific colour, please click 'notify me', and we will notify you when that colour is available, Please allow up to 6 weeks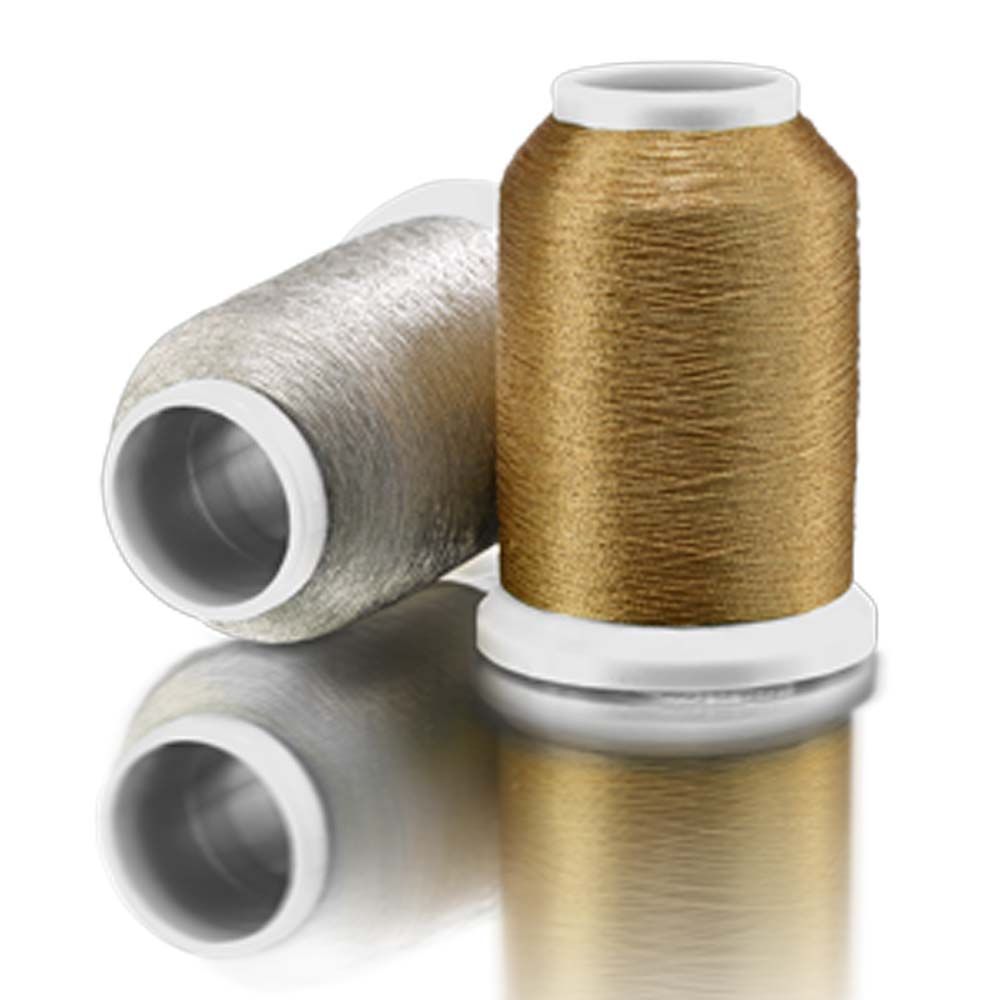 Amann Yenmet Metallic Thread 40wt 1000m