Robison Anton 40wt Super Strength Rayon Twister Tweed Thread Mini King Spools
Rayon is the thread of choice for many machine embroiderers. Its high lustre and sheen are the perfect finish to any project. Twister Tweeds are unique two-tone combinations of the ply, giving a subtle sophisticated texture to your design.  
40/2 ply, Tex size 24, manufactured from high tenacity fibre for optimum performance.
Mini King Spools contain 640m (695yds). We recommend size 70/10 to 90/14 machine needles, usually Microtex, Embroidery or Universal with a bobbin thread in the bobbin.
If you wish to order a colour not currently in stock, you can click on the product you would like us to order, and a notification request is available, or call us, and we will be very happy to order it for you as soon as we can, but this may take up to 6 weeks.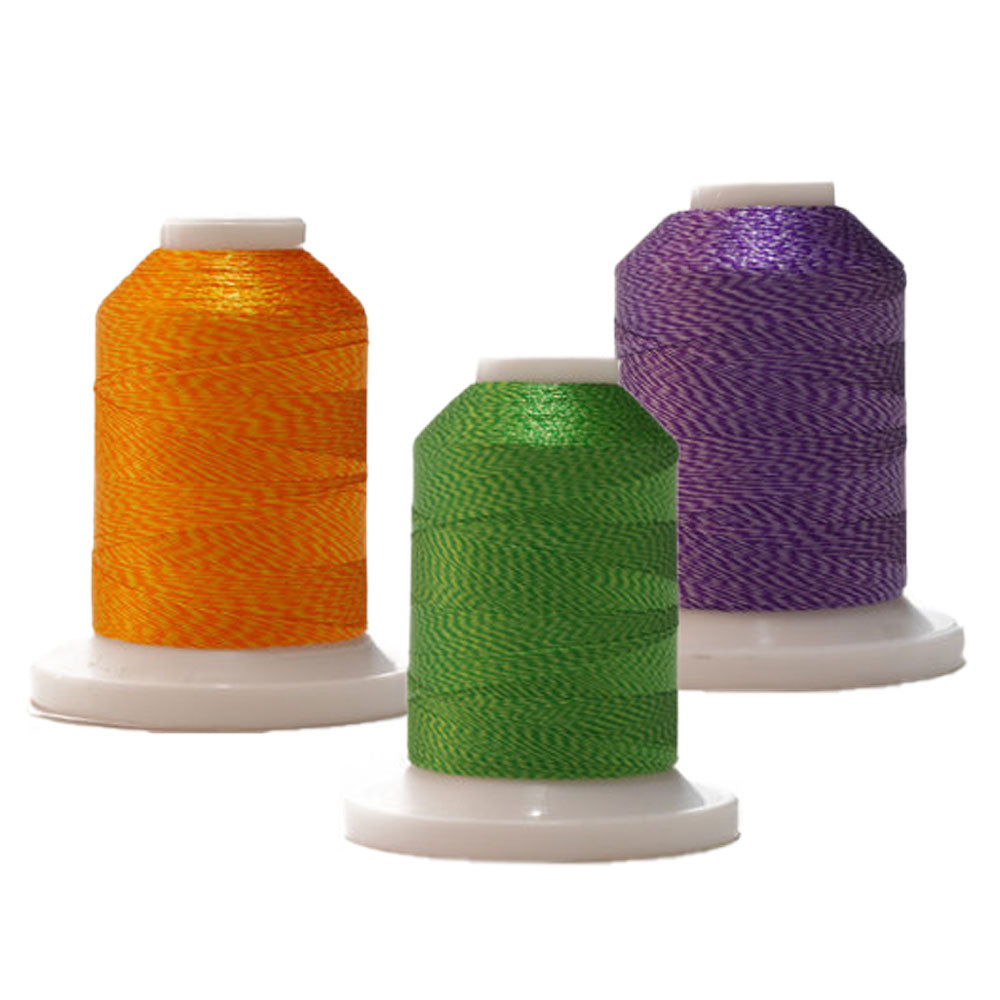 Robison Anton 40wt Super Strength Rayon Twister Tweed Thread Mini King Spools