Superior 40wt Metallic Thread Spools
40 wt Tex size 25 nylon cored paper pasted metallic thread that makes using metallic threads easy. A strong, durable, beautiful thread, ideal for embroidery, quilting, appliqué and overlocking.  
Spools contain 450m (490yds). We recommend size 90/14 machine needles, usually Metallic or Topstitch and lower top tension and Bottom Line in the bobbin. A slower stitch out is always recommended. 
If you wish to order a colour not currently in stock, you can click on the product you would like us to order, and a notification request is available, or call us, and we will be very happy to order it for you as soon as we can, this may be up to 6 weeks.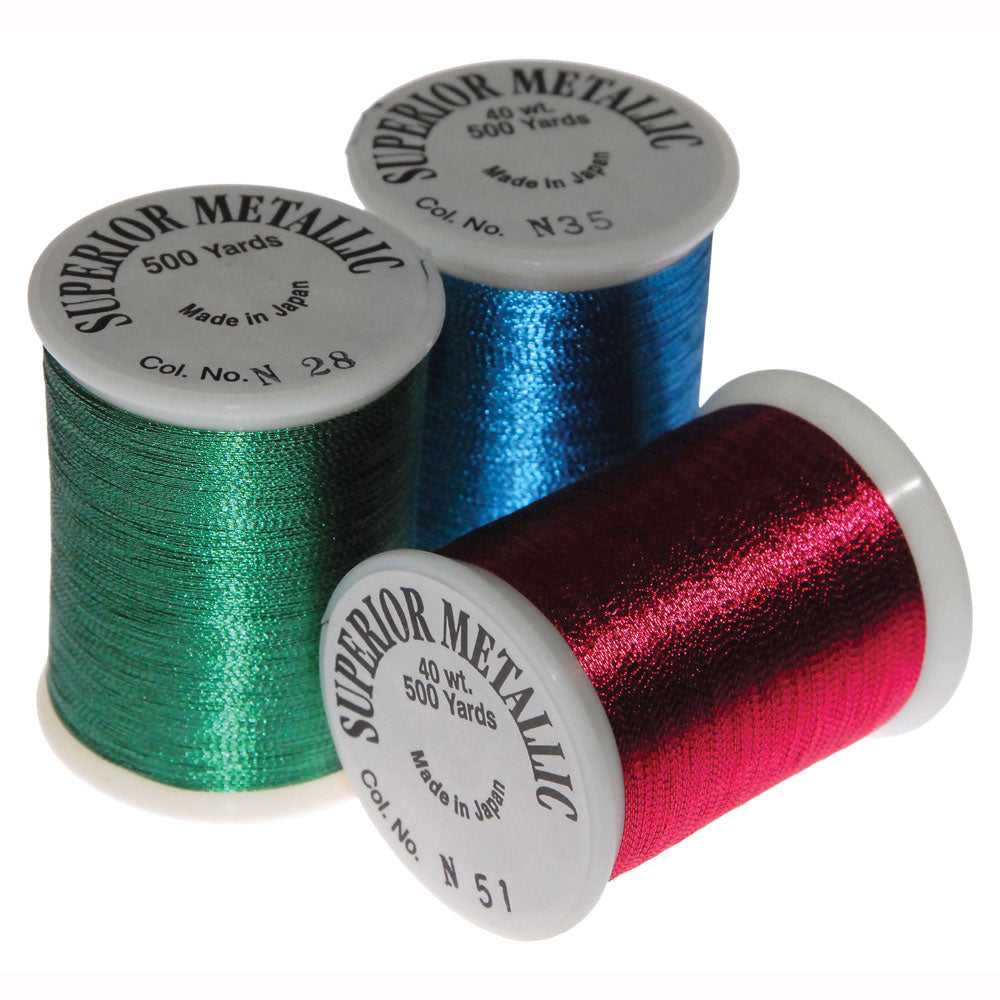 Superior 40wt Metallic Thread Spools