Mettler Seraflex 100% PTT Elastic Thread
SERAFLEX® is the perfect sewing thread for highly elastic seams on all elastic fabrics. Due to its innovative raw material, PTT (Polytrimethylenterephthalat, 37% renewable raw material). 
SERAFLEX® makes the straight stitch extremely stretchable; in the best case, you can achieve even a doubling of the seam elasticity compared to seams with conventional sewing threads. Primarily used for clothing, e.g. as sewing thread for women's, men's and children's clothing, for sportswear and outdoor and for lingerie and underwear. 
Spools Contain 130m (142yds).  We recommend size 70/10 or 80/12 machine needles, usually Universal or Jersey or Stretch.
130m Spools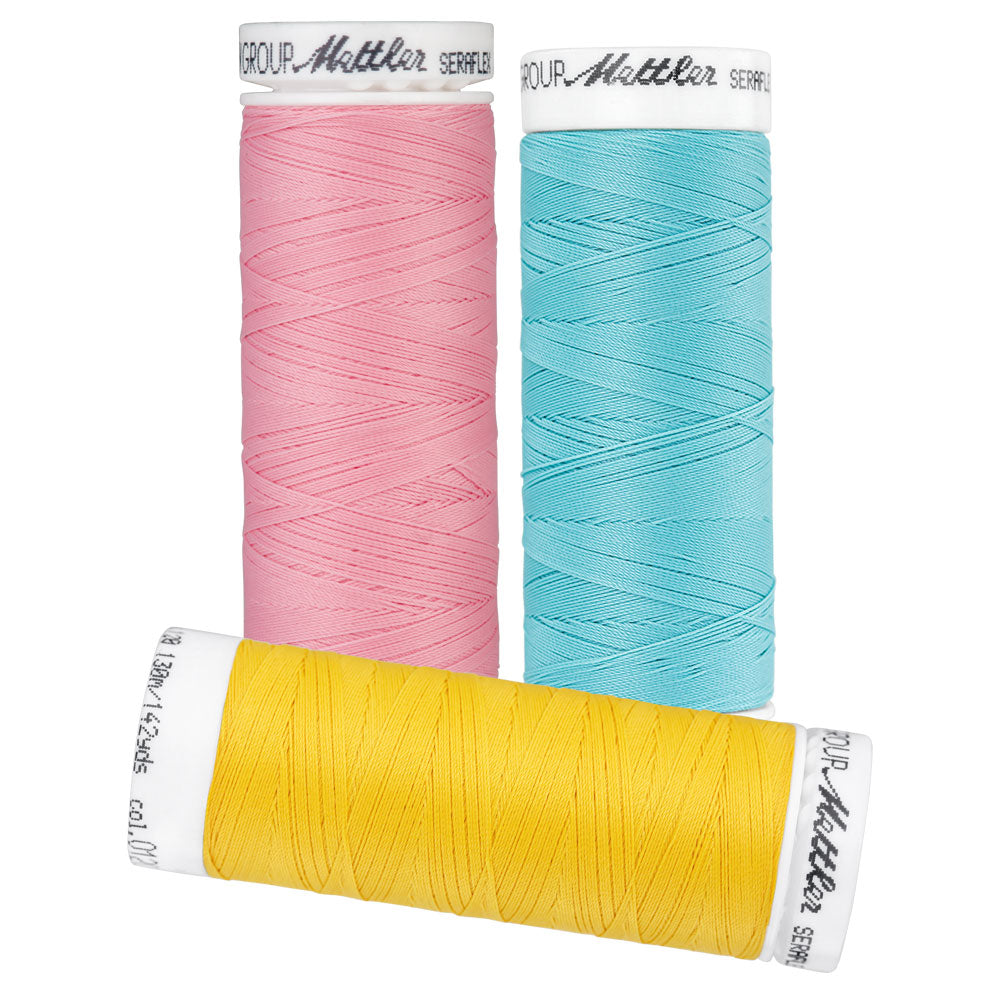 Mettler Seraflex 100% PTT Elastic Thread