Superior 30wt Cotton Treasure Hand Quilting Thread Spools
 A 30/3 ply 100% Egyptian extra-long-staple cotton with a special glaze for added strength to endure the stress of hand quilting and smoothness to glide through the layers of your quilt.  Many colours are softly variegated 'Tone on Tone' colours for subtle changes creating added interest and texture to your project.
Spools contain 275m (300yds). We recommend a size 9 or 10 Betweens or Quilting needle for your work. 
If you wish to order a colour not currently in stock, you can click on the product you would like us to order, and a notification request is available, or call us, and we will be very happy to order it for you as soon as we can, this may be up to 6 weeks.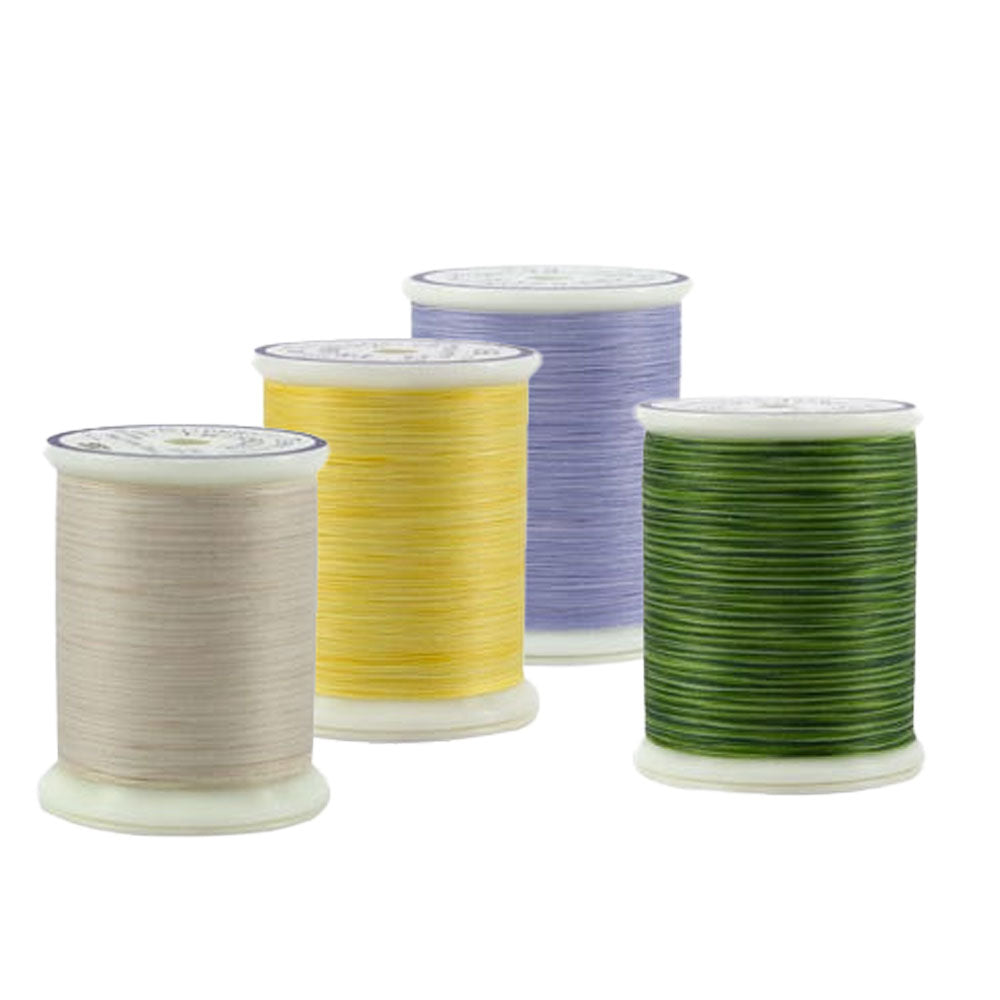 Superior 30wt Cotton Treasure Hand Quilting Thread Spools