Aurifil Thread 40wt Variegated Large Spools
This 40wt Aurifil thread is slightly thicker weight and is perfect for use with sewing bags, toys or dolls, garments, or when a more defined topstitching or quilting pattern is desired. It is also terrific for Single, Double or Triple Strand Cross Stitch, Hand Piecing, Bobbin and Machine Lace, Machine Applique, Machine Embroidery, Edge-to-Edge, Pantographs, and Custom Longarm Quilting. 
Large Spools contain 1000m (1094yds). We recommend size 80/12 machine needles, usually Microtex or Universal. For quilting size 90/14 or 75/11 Quilting.
We are currently building our selection of colours in this range.  If you would like to order a specific colour, please click on the 'notify me', and we will notify you when that colour is available.  Usually between 3-6 weeks.

We have taken care to classify each of the colours that are Reactive with the following symbol * and have outlined proper care for all Aurifil threads here....
Click here for Washing Instructions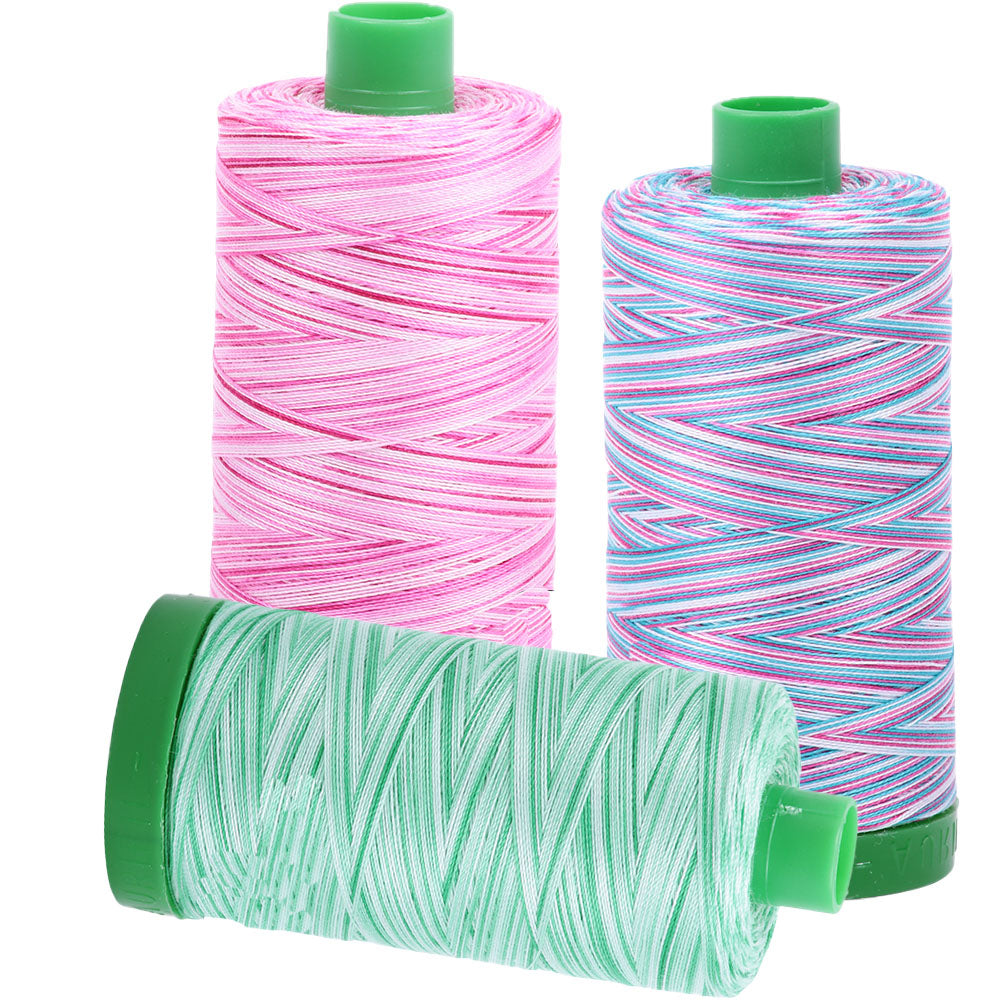 Aurifil Thread 40wt Variegated Large Spools