Superior 60wt Polyester Bottom Line Thread Spools
A 60wt, Tex size 18 extra smooth and lint-free polyester thread. Ideal for machine appliqué, quilting, embroidery and garment construction. As its name indicates, it excels as a bobbin thread. Its silk-like finish allows it to flows through the machine to form a perfect stitch: ideal for machine or hand appliqué.
Libby Lehman designed the Bottom Line thread. Initially produced as an innovative bobbin thread, users found it beautiful to use both top and bottom on sewing machines. 
Large spools contain 1295m (1400yds). We recommend size 70/10 or 80/12 machine needles, usually Microtex, Quilting or Universal.
If you wish to order a colour not currently in stock, you can click on the product you would like us to order, and a notification request is available, or call us, and we will be very happy to order it for you as soon as we can, this may be up to 6 weeks.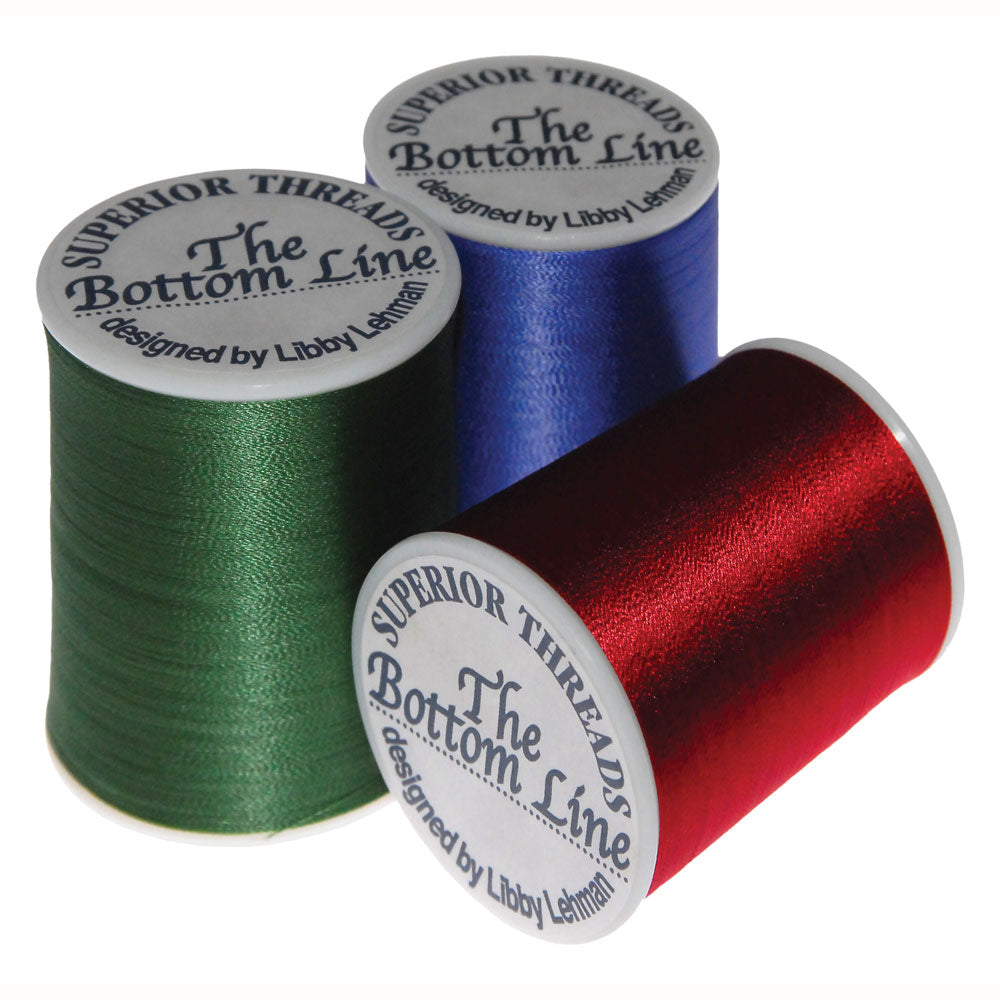 Superior 60wt Polyester Bottom Line Thread Spools