Robison Anton 40wt J Metallic Decorative Thread Mini King Spools
J Metallic is one of the highest grades of metallic thread available. It has a nylon core for a strong and durable trouble-free stitch out.  Designed for embroidery, embellishment, and all other decorative applications.
Mini King Spools contain 1000m (1095yds). We recommend size 80/12 to 90/14 machine needles, usually, Embroidery, Topstitch or Metallic with a bobbin thread in the bobbin.
If you wish to order a colour not currently in stock, you can click on the product you would like us to order, and a notification request is available, or call us, and we will be very happy to order it for you as soon as we can, but this may take up to 6 weeks.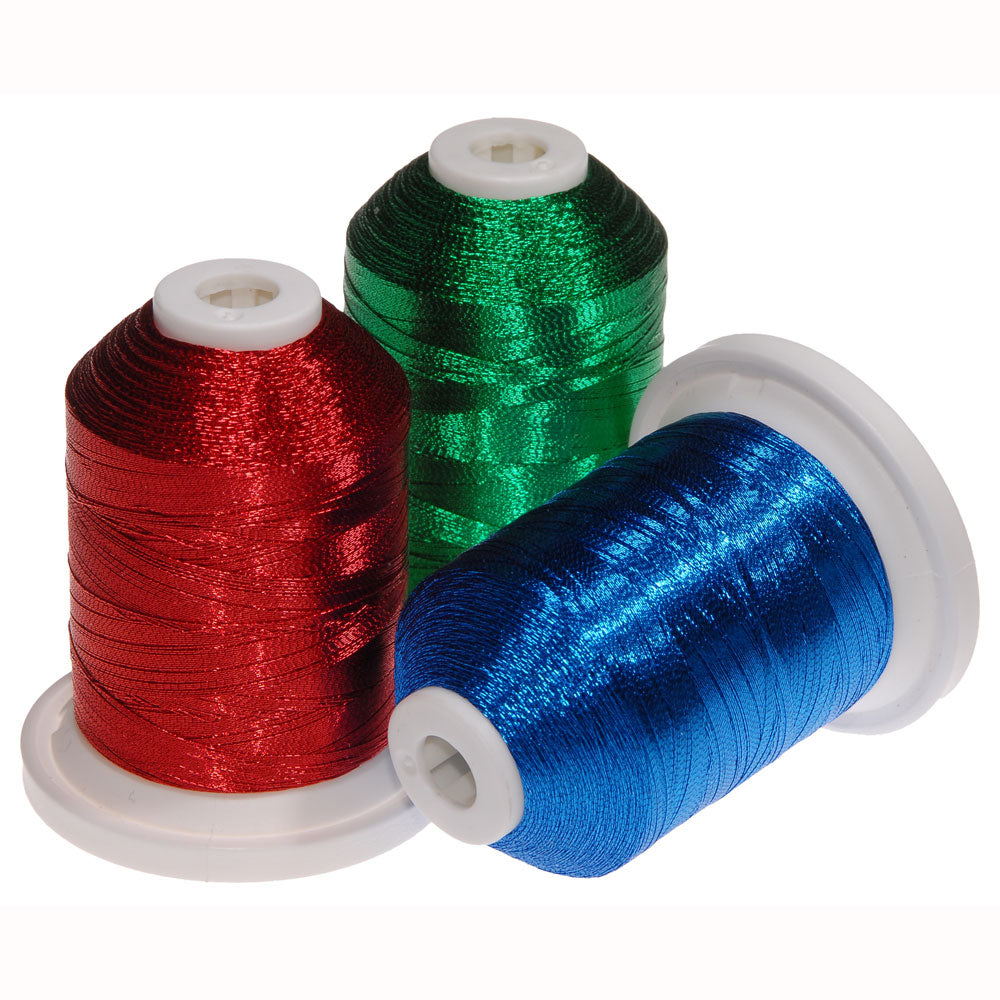 Robison Anton 40wt J Metallic Decorative Thread Mini King Spools