Mettler Polysheen Embroidery Thread Large Spools
40wt Mettler Trilobal Polyester thread with all the beautiful sheen of rayon but with fewer breakages. Over time Metler Trilobal Polyester will keep its colour and sheen even with repeated washing and ironing. Great for digitised embroidery designs and satin stitch appliqué.
Large Spools contain 800m (875yds). We recommend size 70/10 to 90/14 machine needles, usually Microtex, Embroidery or Universal.
800m spools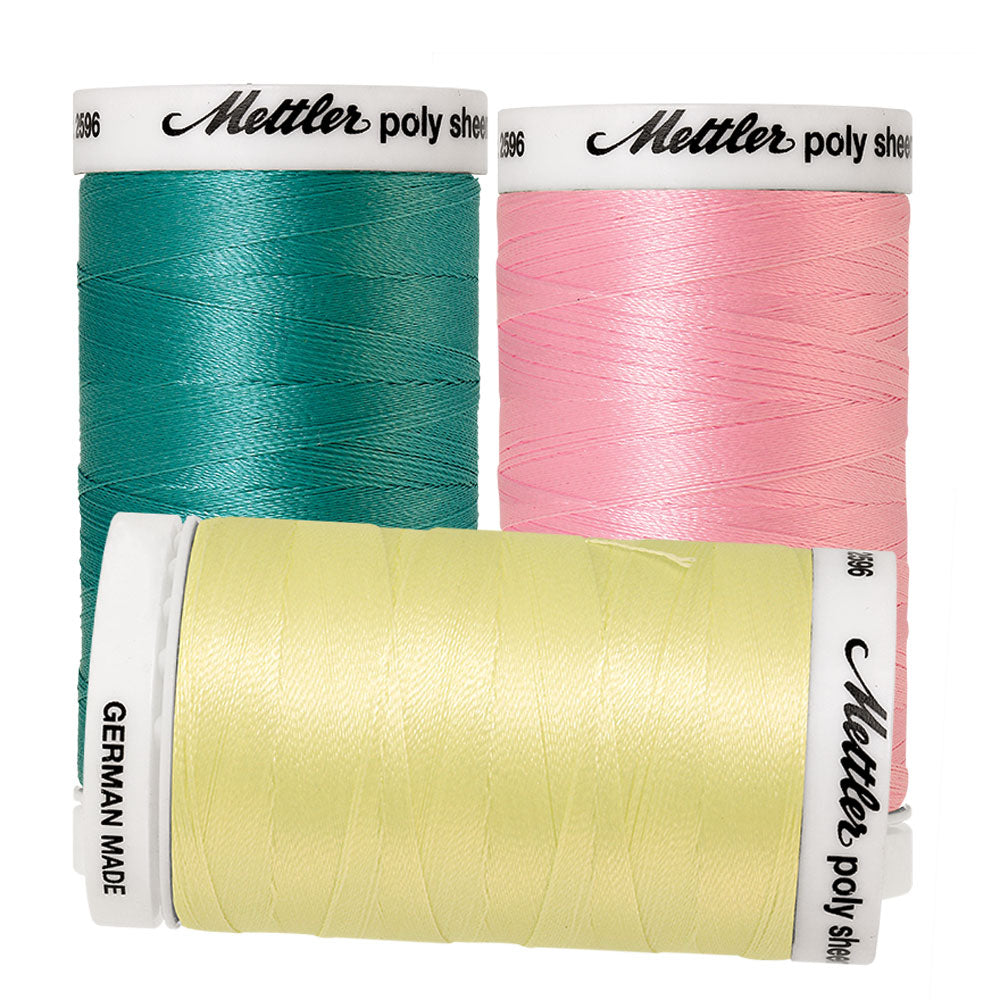 Mettler Polysheen Embroidery Thread Large Spools