Mettler Seralon Polyester 62/2 Thread Large Spools
Synthetics, mixed fabrics, linen, cotton or silk.  This general-purpose thread will ensure that you and your clothes make a particularly dazzling appearance. This thread impresses with many qualities:
Inspiration with a great selection of stunningly intense colours that shimmer with a silky gloss.
Its excellent smoothness, high tensile strength and seam elasticity make SERALON® a reliable Partner for all your creations.
Large Spools contain 500m (547yds). We recommend size 80/12 or 90/14 machine needles, usually Universal.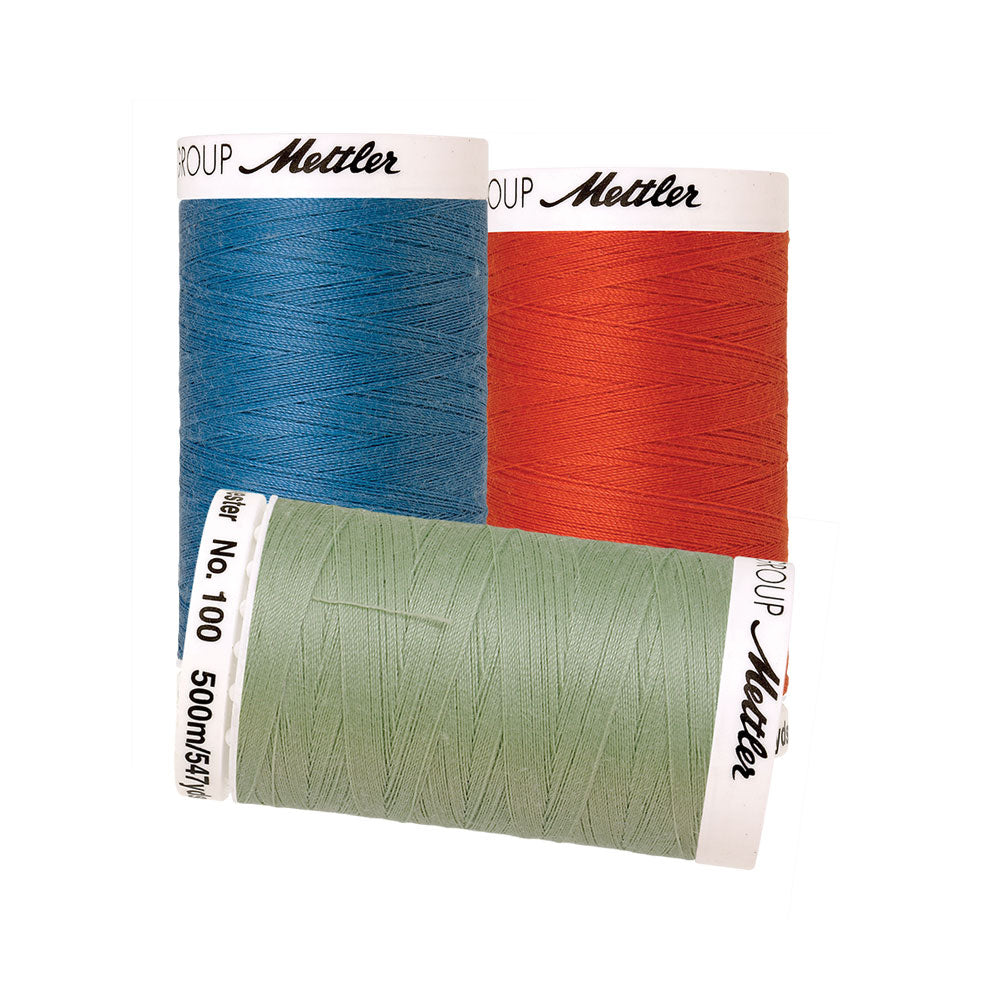 Mettler Seralon Polyester 62/2 Thread Large Spools