Superior 50wt Cotton Masterpiece Thread Spools
A 50/3ply, 100% Egyptian extra-long-staple cotton. Simply a wonderful thread for hand and machine piecing or appliqué.   Used as a machine quilting thread it gives a beautiful fine line for delicate stippling. 
Spools contain 548m (600yds).  We recommend size 70/10 or 80/12 machine needles, usually Microtex, Quilting or Universal. 
If you wish to order a colour not currently in stock, you can click on the product you would like us to order, and a notification request is available, or call us, and we will be very happy to order it for you as soon as we can, this may be up to 6 weeks.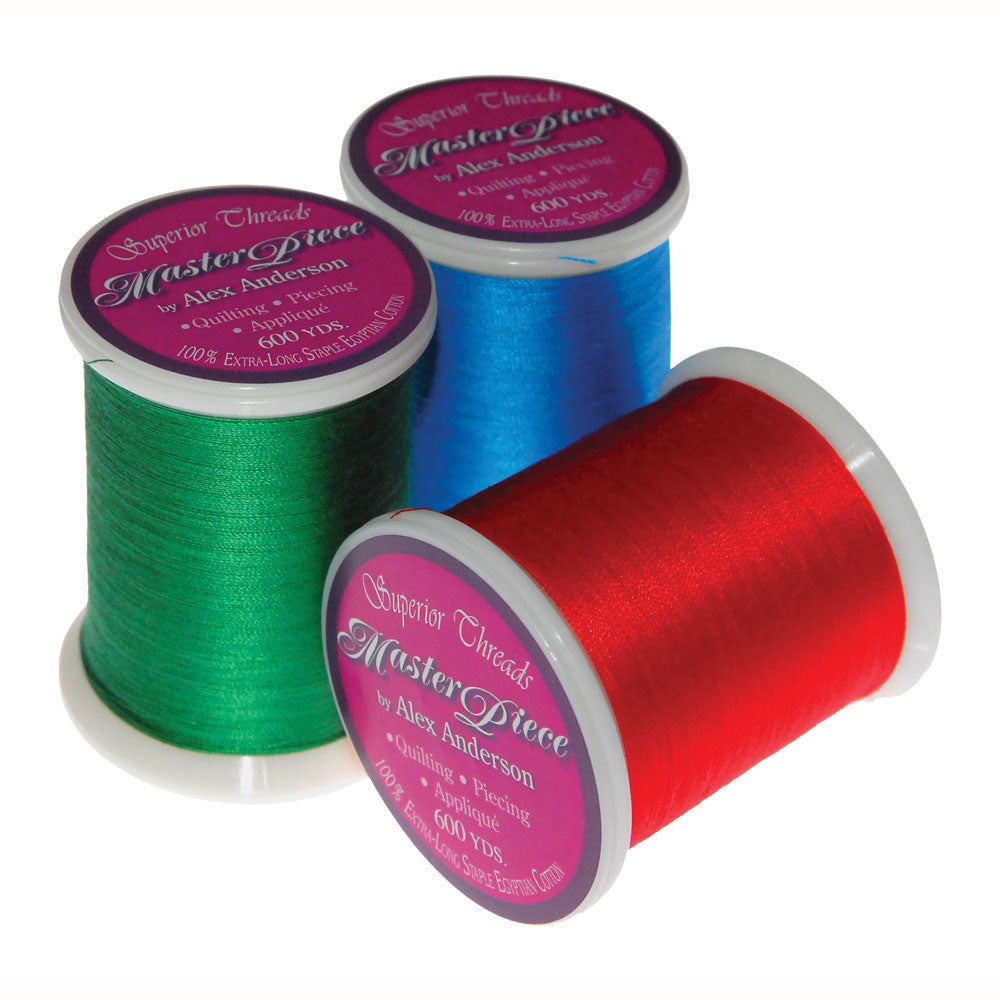 Superior 50wt Cotton Masterpiece Thread Spools