Mettler Silk Finish Cotton Thread 40wt Cones
A 40/2 ply Tex size 40 thread for hand or machine quilting and sewing heavier natural fabrics. Silk Finish Cotton 40/2 comprises 100% long-staple Egyptian cotton, which creates a soft, smooth and silk-like feel. Through the special dyeing technique, Silk Finish Cotton 40/2 stays extremely colourfast for years.

Cones contain 1463m 1600yds). We recommend size 80/12 or 90/14 machine needles, usually Microtex, Quilting or Universal. For hand quilting, a size 9 or 10 Betweens works well.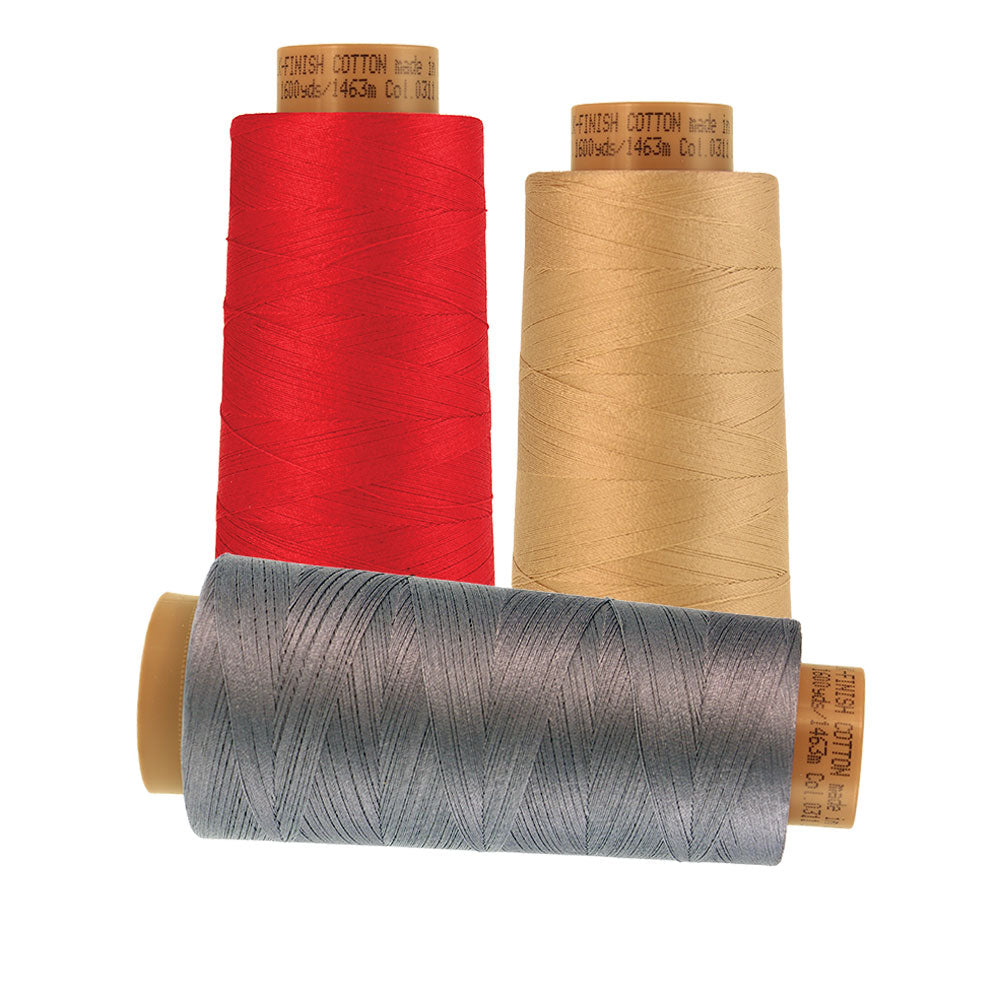 Mettler Silk Finish Cotton Thread 40wt Cones