Mettler Metallic Decorative Thread Small Spools
40wt Metallic Thread 55% Polyester, 45% Polyamide for that special highlight in your work.  If it should be eye-catching and individual, look forward to brilliant special effects; the shiny metallic surface of this thread ensures not only an exciting interplay of light and shade but also an astonishing and long-lasting 3D effect; whether for fashionable embroidery, fancy decorative seams, or emblems.
Small spools contain 100m (109yds). We recommend size 80/12  or 90/14 machine needles, usually Microtex, Quilting or Topstitch and remember good things take time; a slower stitch out with this thread is a recipe for success!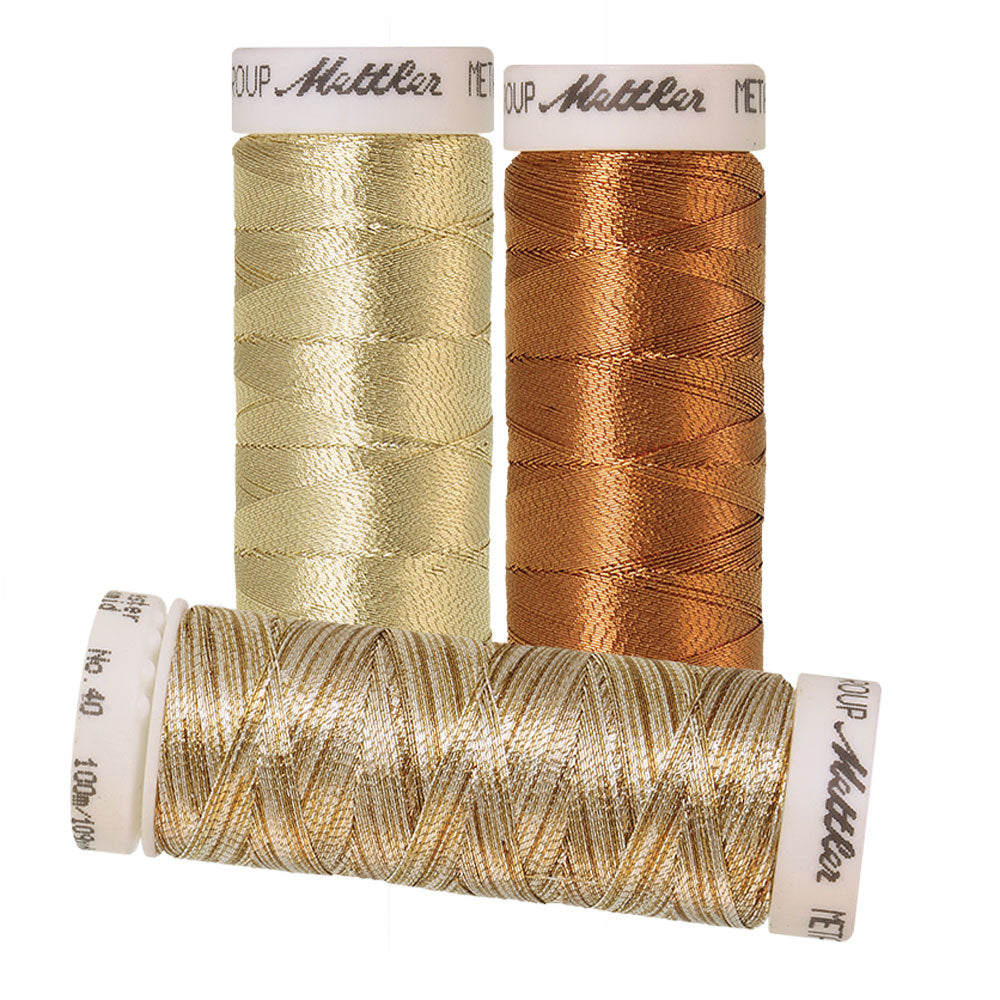 Mettler Metallic Decorative Thread Small Spools