Mettler Silk Finish Cotton Thread 28wt Small Spools
A 28/2 ply Tex size 35 thread perfect for that special highlight.  It can be used for hand or machine stitching for topstitching when a prominent stitch is desired. Silk Finish Cotton 28/2 comprises 100% long-staple Egyptian cotton, which creates a soft, smooth and silk-like feel. During production, the sewing thread undergoes a mercerization process. This technology makes the sewing thread more tearproof, low-shrink and iron-proof. Our special dyeing technique also gives the thread the highest level of colour fastness.

Small spools contain 80m (587yds). We recommend size 100/16 or 110/18 machine needles, usually topstitch.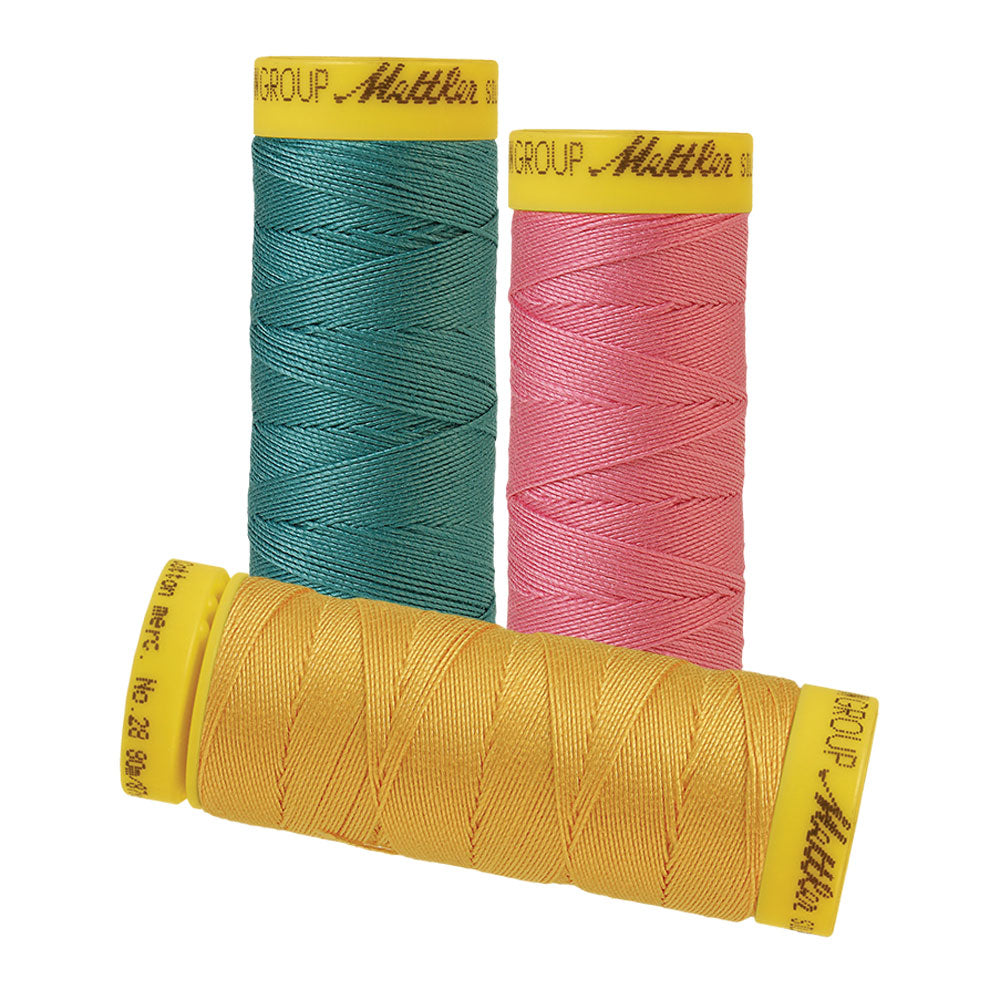 Mettler Silk Finish Cotton Thread 28wt Small Spools